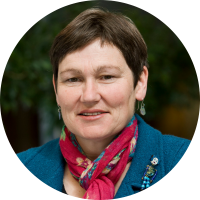 Professor Ngaire Kerse
President
NZAG - President
Ngaire is a well-established researcher with 350+ publications and 50+ research grants. She is recognised as an international expert in falls prevention, bi-cultural ageing, primary health care, and currently leads several research teams, each engaged in a number of research projects: -Te Puawaitanga o Ngā Tapuwae Kia Ora Tonu, Life and Living in advanced Age: a Cohort Study in New Zealand (LiLACS NZ) has produced over 80 outputs with a focus on equity, health service use, health and well being in advanced age, and led to several intersecting projects led by colleagues including; Kaumatuatanga (Prof Merryn Gott), Managing Health (A/P Janine Wiles), Whaioranga te Pā Harakeke – Iwi-driven injury prevention and recovery for Māori (Dr Joanna Hikaka), The SUPER trial (Dr Ruth Teh). - Falls and older people: studies of falls in older people after stroke, in residential care and in a large sample of primary care patients have led to collaborative teams aiming to prevent falls through intervention development and testing. The latest, Staying Upright in Residential Care will report in 2023 (Dr Lynne Taylor)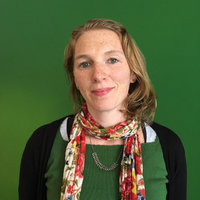 Dr Rosie Gibson
Vice President
NZAG - Vice President
Rosie has a background in psychology and clinical sleep practice. She is a senior lecturer at Massey University, Manawatu, where she is affiliated with the Health and Ageing Research Team and the Sleep/Wake Research Centre. Her research focuses on sleep across the lifespan with a particular focus on understanding experiences of sleep with ageing, dementia and caregiving; factors affecting sleep; and non-pharmacological approaches to supporting sleep health.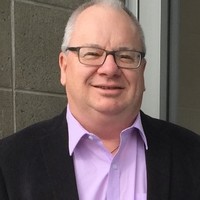 Max Reid
Treasurer
NZAG - Executive Committee member
Max Reid brings extensive experience gained from over twenty years in senior management roles across the health and social services sectors in New Zealand. Alongside various permanent positions, in the not-for-profit, private and public sectors, Max has undertaken numerous contract roles, and continues to hold various board executive, governance and advisory positions with a range of national health and community organisations and workgroups.
Specialising in organisational review and redesign in the health and social services sectors, Max is an experienced Intervention (Program) Logic practitioner, and brings to his work an unswerving commitment to evidence informed practice. Alongside his Business Studies degree, a postgraduate diploma in Community Development, and a Masters degree in Social Policy, Max is also a Fellow of the New Zealand Institute of Management – recognition both of the extensive strategic and operational management experience he holds, and of the contribution he has made from that experience to the wider community.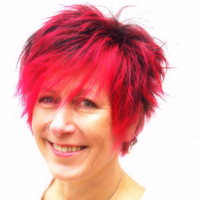 Vanessa Burholt
Member
NZAG - Executive Committee member
(BSc, PhD, FAcSS) has spent 25 years undertaking research with older people and has secured in excess of NZ$113 million in research income for studies on which she been Principal Investigator or Co-Investigator. She is Professor of Gerontology in the School of Nursing/School of Population Health, Faculty of Health and Medicine at the University of Auckland. She is a Director of the Centre for Co-created Ageing Research (with Directors Ngaire Kerse, Jo Hikaka and Tia Reihana). Vanessa moved to her current position in New Zealand in Oct 2019 and previously, in the UK she was the Director of the Centre for Innovative Ageing in the College of Human and Health Sciences at Swansea University; Director of the pan-Wales Centre for Ageing and Dementia Research; and founder of the Institute of Creative Ageing Industries (now Awen Institute) in Wales, UK. She has overseen the integration of transdisciplinary research in ageing and dementia, incorporating biological, psycho-social, environmental and social policy perspectives.
Vanessa is committed to co-production of research on ageing and dementia and she has published more than 70 papers and book chapters on dementia, rurality, social exclusion, loneliness, support networks, intergenerational relationships, ethnicity and migration. Since 2013 she has been a Fellow of the Academy of Social Sciences (in the UK).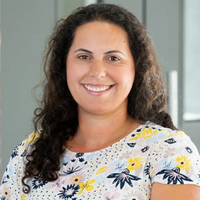 Dr Jo Hikaka (Ngāruahine)
Member
NZAG - Executive committee member
Jo is a pharmacist and health researcher based at Waipapa Tauamata Rau - University of Auckland. She worked as a pharmacist at Waitematā DHB for almost two decades where she held pharmacy leadership positions in older adult medicine. Jo completed her PhD on quality use of medicines in Māori older adults and developing a culturally safe service model for community-dwelling Māori older adults. Her current research focuses on equitable access to medicines for Māori, iwi-driven injury prevention and rehabilitation for older Māori, and Māori experiences and expectations of kaumātua care.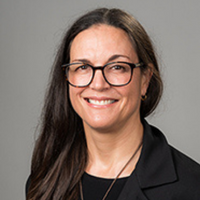 Katrina Bryant
Co-opted Member
NZAG - Executive Committee member
Ms Bryant has been a practicing physiotherapist since 1995. She has been teaching at the University of Otago School of Physiotherapy since 2006, supporting the university's Māori Strategic Framework, Kaupapa Māori Research and is currently the Associate Dean Māori. She is also employed by Te Rūnanga o Ōtākou, conducting Kaupapa Māori research addressing equity for aging Māori accessing ACC rehabilitative and preventative services, specifically community based strength and balance exercise and wellness classes for pakeke and kaumātua Māori. She has a special interest for integrating indigenous movement practices into rehabilitation and falls prevention community exercise classes.
OT
Orquidea Nallely Gabriela Tamayo Mortera
Secretary
SK
Miss Shanika Koreshi
Student Representative
NZAG - Student representative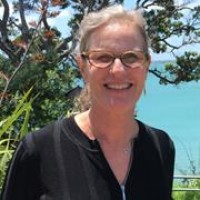 Kay Shannon
Auckland/Northland Regional Hub Representative
NZAG - Executive Committee member
Kay Shannon is a nurse by training and a senior lecturer in the School of Nursing at Auckland University of Technology. In her research work she focusses on older people's health and wellbeing, and innovation in Aged Residential Care service delivery. Kay teaches older adult health and wellbeing to undergraduate and postgraduate nursing students, and leads the older adult health and wellness postgraduate pathway. She supervises postgraduate research students investigating topics relevant to older adult wellbeing.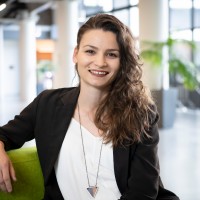 Dr Agnes (Agi) Szabo
Lower North Island Regional Hub Representative
Lower North Island Regional Hub Representative
I am a Senior Lecturer in the School of Health at Te Herenga Waka – Victoria University of Wellington, New Zealand, and
I am currently completing a Rutherford Discovery Fellowship awarded by Te Apārangi – The Royal Society of New Zealand for research titled: 'Growing old in an adopted land: Cross-fertilizing ageing and acculturation research'.
My research focuses on intersecting areas of health, ageing and immigration. I integrate life course approaches and acculturation theory with critical gerontology and am interested in the social and cultural determinants of health and wellbeing.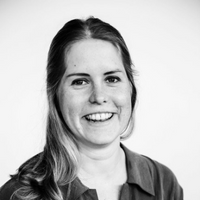 Dr Lara Vlietstra
Otago/Southland Regional Hub Representative
NZAG - Otago/Southland Regional Hub Representative
Dr. Vlietstra is a lecturer (Physical Activity and Health), School of Physical Education, Sport and Exercise Sciences, University of Otago, Dunedin. She has currently graduated with her PhD and besides her ongoing research projects and her teaching, she is currently the co-director for CARE, Council member for the Australian and New Zealand Society for Sarcopenia and Frailty Research (ANZSSFR) and an Associate Editor for the Australasian Journal on Ageing.
Judy Blakey
Older Person Representative
NZAG - Older persons representative