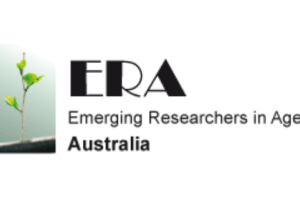 Bursary on offer
Each bursary is valued at $150 off the cost off the applicable registration fee.
Applications close by Friday 20 October 2023
For more information and to apply can be found on the website.
Emerging Researchers in Ageing (ERA), who collaborate closely with the AAG Student & Early Career Group, has generously agreed to financially support students and emerging researchers to participate in the 56th AAG Conference on the Gold Coast, Queensland (14-17 November 2023).
ERA is offering a limited number of bursaries for students and emerging researchers to subsidise the cost of their 2023 AAG Conference registration.